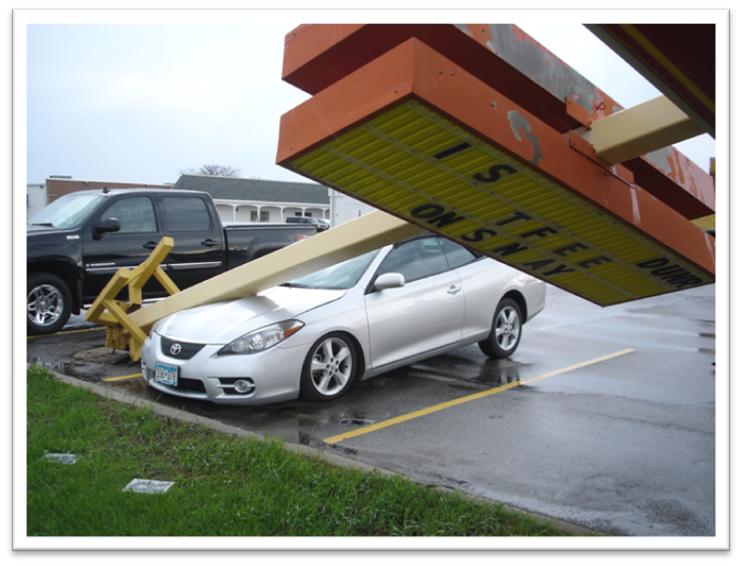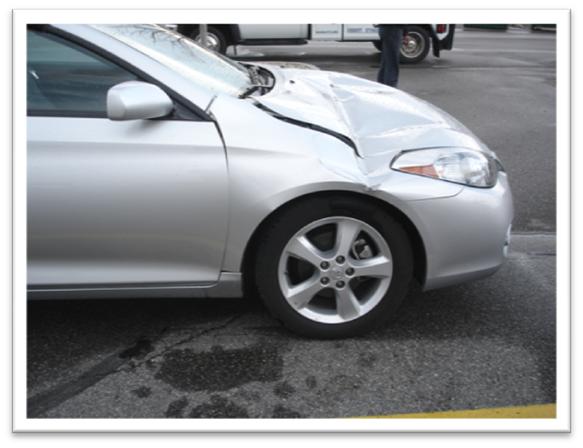 It was a windy day in March 2012 when the manager of Mexican Village broke the news to Gary S. of Mankato that an unfortunate accident had happened; their sign had blown over and landed across the hood of his 2008 Toyota Solara Convertible.
"Why me?" thought Gary when he went outside to see the damage. He was worried that his car would be totaled, especially since Toyota no longer makes the Solara Convertible. Once the sign was lifted, it was determined that it could be fixed.
Gary chose to bring his vehicle to Heintz because it's where he services both of his Toyotas, and he likes the Service Department. He also wanted genuine new Toyota parts to repair his Solara. "Working with Heintz Toyota was easy, and the repairs look great! Mike Drysdale went above and beyond and reassured me that everything would be fine and any problems would be taken care of." said Gary, "I am extremely happy with Heintz and the results."